EcoPlum Hearts E-Gift Cards as Eco Friendly Gifts
by Gia Machlin, February 14 2013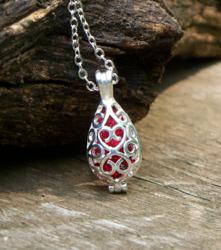 Our new e-gift cards are truly eco friendly, with no paper, no waste, and no returns
New York, NY (PRWEB) February 14, 2013
Today EcoPlum, the green shopping rewards boutique, announces an e-gift cards program, the latest enhancement to its online shopping experience. The gift cards, sent electronically, are an environmentally friendly way to give eco friendly gifts and may be used to buy eco friendly products in the EcoPlum Online Boutique.
Gia Machlin, CEO and Founder of EcoPlum, exclaims, "Holidays are great, but many of us are too busy to come up with the perfect eco friendly gifts for our loved ones on their birthdays, Mother's Day, Valentine's Day, or any other occasion. Our new e-gift cards are truly eco friendly, with no paper, no waste, and no returns."
Gia elaborated further with: "Plus our whole shop is filled with interesting eco friendly products from clothing and jewelry to household items like recycled glassware, fair trade coffee and chocolate."
The new e-gift card may be purchased in increments from $25 to $500 and a recipient activates it by clicking on a unique link received, where one can shop at once, or reserve the gift amount quickly and easily in an online account that does not expire.
According to Staples, Americans spend almost $3.8 billion on unwanted gifts every year. With 8% of these going into the trash, EcoPlum estimates the value of these disposed gifts at $304 million. Recipients are very reluctant to return gifts they don't like to the sender or try to exchange them. Gift cards eliminate this huge source of waste. EcoPlum gift cards have the added benefit of rewarding the sender with EcoChipz rewards points, which can be used towards EcoPlum purchases or donated to environmental causes.
The e-gift cards initiative is just one of many shop improvements underway. The shop home page at https://shop.ecoplum.com is newly streamlined, highlighting eight categories: (1) Eco Friendly Clothing, (2) Ecochic Handbags, (3) Fair Trade and Handmade Jewelry, (4) Safe Cosmetics and Personal Care Products, (5) Sustainable Home and Housewares, (6) Fair Trade Chocolate and Coffee, (7) Green Kids, and (8) Eco Friendly Journals and Notebooks. A visual enhancement project is enlarging product images throughout the shop and improving the ability to scroll and shop for products on all types of mobile devices, while maintaining image integrity.
EcoPlum, with original articles on green living, also introduces The EcoPlum Daily, a curated compendium of environmental news stories from around the Internet. The EcoPlum Daily is featured on the home page, tweeted out from @ecoplum, and delivered on EcoPlum's Facebook page.
About EcoPlum
EcoPlum® is an environmentally focused media and e-commerce company, specializing in stylish and unique eco friendly products and original articles on green living and eco action. Under its loyalty program, customers earn green shopping rewards points, called EcoChipz, good for coupons in its shop or donations to environmental causes. EcoPlum's products are carefully selected from vendors who earn third party sustainability certification, carry notable eco-labels, or make products primarily from recycled materials.
EcoPlum's mission is to foster environmental stewardship by informing, empowering, and inspiring a community of people to be conscious of their daily habits, purchases, and impact on the world's limited resources. We also believe it should be fun, easy and rewarding to go green. A trusted source for information and products, EcoPlum earned the coveted Green America Business Seal of Approval in 2011, providing the highest tier "Gold Approved Member" status online at GreenPages.org. More information about EcoPlum®, Where it Pays to Buy Green®, is available at https://shop.ecoplum.com, via info(at)ecoplum(dot)com, on Facebook, and on Twitter @ecoplum.
Contact