EcoPlum Rocks Out with Eco Friendly Products, Vintage Vinyl Journals for Music Fans
by Gia Machlin, March 01 2012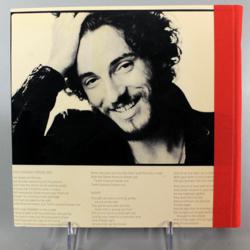 Katie has created a terrific upcycled product, giving new life to materials that would end up as garbage.
New York, NY (PRWEB) March 01, 2012
EcoPlum, the green shopping rewards site, releases Vintage Vinyl Journals, unique eco friendly products from recycled vinyl records and high quality acid-free environmentally friendly recycled paper. For music fans and writers, each handmade notebook features a front cover made from the actual album with label, while the back cover is made from part of the original album artwork.
Throughout March, EcoPlum offers double EcoChipz rewards points for purchases of Vintage Vinyl Journals, as highlighted in Gia's Plum Picks on the home page. Each week EcoPlum will introduce new featured artists in its repertoire of music journals.
Music categories include the Beatles, Female, Indie/Alternative, Pop, Rock/Classic Rock, Jazz/R&B, and Easy Listening. Each handcrafted Vintage Vinyl Journal is made in the USA, contains 240 pages of 70 pound acid-free paper and measures 7 ½ inches square. Most of the vinyl albums, used in the design of the front cover, are salvaged from damaged and unplayable records that would most likely go to landfills.
Gia Machlin, CEO and Founder of EcoPlum exclaimed, "I am so impressed with the quality and unique style of Vintage Vinyl Journals. I am a huge music fan and found some of my favorite classic rock artists, like Eric Clapton, as well as today's huge stars like Lady Gaga in the collection. Katie has created a terrific upcycled product, giving new life to materials that would end up as garbage."
Katie Pietrak, Founder of Vintage Vinyl Journals added, "We are so excited to work with Gia and offer our one-of-a-kind blank writing notebooks in the EcoPlum e-boutique. For writers who love music, our products are the perfect match. They make great gifts, too, and take one to your local coffee shop for a great conversation starter."
The Vintage Vinyl Journals, with their high-quality archival paper, have a wide variety of uses beyond writing and include Sketching and Drawing, Inspiration Book, Scrapbook, Concert Memorabilia, Music Composition, Vacation Record and School Notebooks.
With this new product, EcoPlum expands its selection of eco friendly gifts and adds journals and notebooks to its shop, alongside its popular eco friendly clothing, safe cosmetics, fair trade jewelry, accessories, and other green products for consumers.
About EcoPlum
EcoPlum is the green shopping rewards site with eco friendly products and green living ideas that makes it fun, easy and rewarding to go green. Under its loyalty program, buying green at EcoPlum online earns EcoChipz rewards points, good for coupons in its shop or donations to environmental causes. Stylish and unique green products are carefully selected from vendors who earn third party sustainability certification, carry notable eco-labels, or make products primarily from recycled materials.
EcoPlum's mission is to foster environmental stewardship by informing, empowering and inspiring a community of people to be conscious of their daily habits, purchases, and impact on the world's limited resources. A trusted source for information on how to be green, EcoPlum earned the coveted Green America Business Seal of Approval in 2011, providing the highest tier "Gold Approved Member" status online at GreenPages.org. More information about EcoPlum, Where it Pays to Buy Green®, is available at https://shop.ecoplum.com, via info(at)ecoplum(dot)com, on Facebook, and on Twitter @ecoplum.
About Vintage Vinyl Journals
Vintage Vinyl Journals are handcrafted American-made quality notebooks created from recycled vinyl records and high quality 100% acid-free recycled paper. Most of the albums used for the journal covers are damaged and unplayable and would otherwise wind up in a landfill. The company is a member of the Green Business Network and has been certified Silver with Green America. Vintage Vinyl Journals have been featured in numerous newspapers, TV shows, websites and blogs including Diane Sawyer's World News Made in America gift product list. More information about Vintage Vinyl Journals is available at http://www.vintagevinyljournals.com/ or on Twitter @vinyljournals.